Visual Packaging Experts
TRUSTED MANUFACTURER & PROBLEM SOLVER
Our primary focus is on two key areas—product quality and solving problems to ensure our customer's success.
Why Star Plastic?
If you've got packaging design or manufacturing challenges, you need a supplier who's a proven problem solver. You need Star Plastic. We've been solving packaging design, tooling and manufacturing challenges for over 40 years. Chances are, if we haven't solved your exact problem before—we've solved something quite similar.

What's more, Star Plastic's reputation goes beyond being good at solving problems, we're also recognized as a trusted manufacturer and creative partner offering high value and cost competitive packaging solutions for our valued customers.

You might say we're the complete package.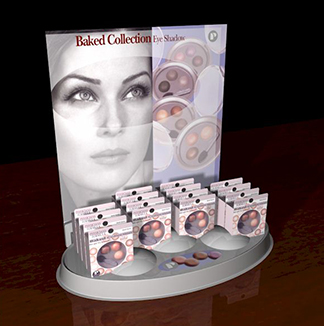 A Versatile & Efficient Manufacturer
Star Plastic is an ISO 9001:2015 certified thermoformed packaging supplier with a 40-year history. Our Harbor City, CA facilities provides creative packaging solutions to customers in the western region and beyond. We have 12 diverse thermoforming machines that produce blisters, clamshells, cosmetic and industrial trays and tray lids and point-of-purchase displays in all sizes and quantities. Our on/off line die cutting equipment and manufacturing expertise enable us to set up and run any size job economically. Plus our two large Sencorp 2500 machines can efficiently produce blisters, clamshells and trays—in large sizes and high volumes. In house tool and diemaking means we can respond quickly to new product mold requirements, and make rapid changes to existing tools. We have a large, highly trained staff of tooling specialists, three CNC milling machines, plus the latest CAD/CAM design software and support equipment to expertly and effectively meet your most challenging visual packaging requirements.
Diverse Materials
We form flocked and metalized material, PET, PLA, PE, PVC, PS and ABS. We can form 7 mil to 70 mil in any color or texture. Special metalized and flocked materials can add an extra measure of elegance to your packaging or display creating a higher perceived value and a more lasting impression.
Served Markets
Star Plastic serves many diverse markets including: aerospace, automotive, consumer products, cosmetics, electronics, food, healthcare, industrial and medical.
Star Plastic Advantages
A one-of-a-kind, ISO-certified, visual packaging solutions provider
Bilingual Customer Service for smooth cross border communications
Harbor City headquarters close to many U.S. customer locations
Owner-operated facilities for quick and nimble response to any challenges
12 thermoforming machines manufacture product quickly and economically
Three CNC machines for rapid tooling, easy modifications and fast repairs
Unique services that most other thermoformers don't offer (See Services section)
We rebuild and refurbish all types of thermoforming and packaging equipment
Star Plastic can tailor your existing tooling to work with our machines
We also manufacture steel-ruled dies for the print and packaging industries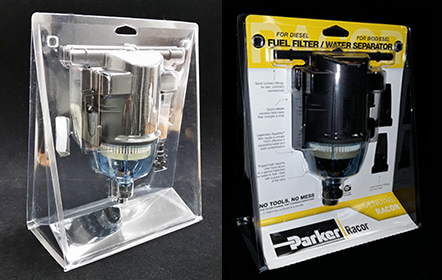 Wide Capacity
Our range of thermoforming machines, 12 in total, are capable of producing hundreds of thousands of blisters per day with capacity to supply millions of blisters per year. We are currently running two shifts per day and can ramp up to three shifts if needed.
Valued Customers
Star Plastic customers include; Belkin Components, Wham-O, Velcro USA, Fluidmaster, D-Link, Scripto, Pentel, Price Pfister, Gerber, Case Logic, Sony, Daiwa, Mary Kay, Neutrogena, Honeywell, Nestle, Mattel, Bandai, Medical Analysis Systems, Nichols Institute and many other fine companies.
Trust & Confidence
We're excited for the opportunity to supply your company with its packaging requirements. We're confident in being qualified to help you accomplish your goals and receive the best from a low cost, high value supplier with the experience and energy to help you compete in today's dynamic marketplace.

We understand that you have choices, but we believe that no other company has the experience, knowledge, connections, ability and desire that we have to help you meet and exceed your requirements and expectations.

We are looking forward to working with you and building a succesful relationship. Let us know if there is any other information that you require by visiting our Contact page, sending us an email or calling us directly. We are ready to go to work for you ... answer your questions ... or provide whatever help or assistance you require.