Over 40 years of custom thermoforming package manufacturing expertise.
Request a Quote
Thermoformed Packaging
A sampling of our work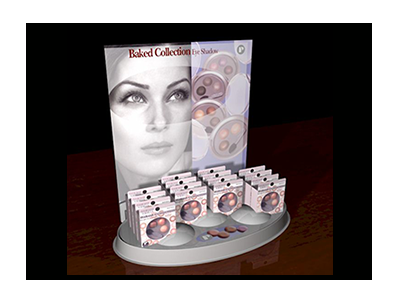 Counter Display
click on image (+) to enlarge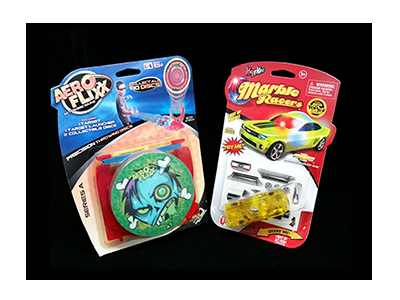 Display Packaging
click on image (+) to enlarge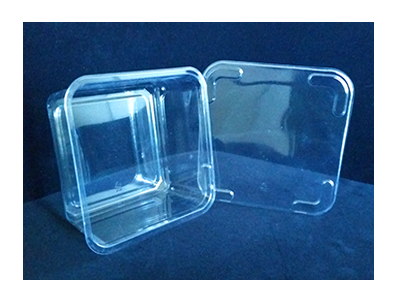 Container Packaging
click on image (+) to enlarge
Dental Packaging
click on image (+) to enlarge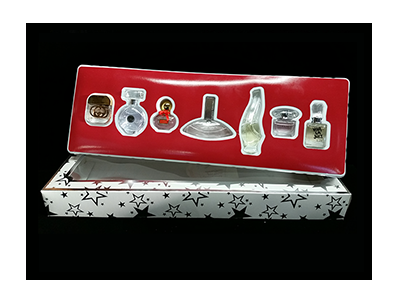 Perfume Packaging
click on image (+) to enlarge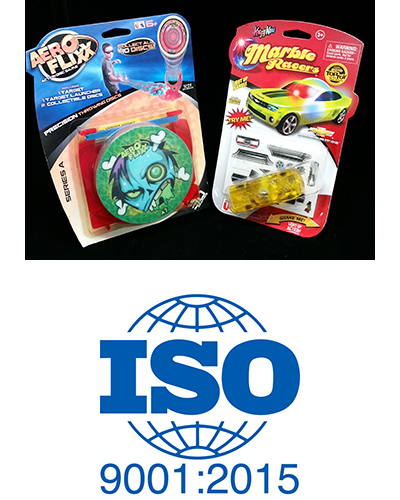 About Star Plastic
Star Plastic is a visual packaging company with a 40-year history of providing creative solutions for design, tooling and custom thermoforming for product packaging and point-of-purchase product display.

Our Harbor City, CA facility serves customers in the western region and beyond. We operate 12 diverse thermoforming machines that produce blisters, clamshells, tray and tray lids for cosmetic and industrial packaging and point of purchase display in all sizes and quantities. We also provide design and tooling for a diverse group of customers with a wide range of product packaging and display requirements.

Our on/off line die cutting capabilities enable us to set up and run any size job economically. And our two large Sencorp 2500 machines allow us to manufacture large blisters, clamshells, trays and tray lids quickly and efficiently at high production volumes.

In house tool and diemaking means we can respond quickly to new product mold requirements, and make rapid changes to existing tools. We have a large, highly trained staff of tool making specialists, three CNC milling machines, plus the latest design software and equipment to expertly and effectively meet all of your most challenging visual packaging design and production needs. ... more.
Bilingual Customer Service
Harbor City, CA Location
12 Diverse Thermoforming Machines
3 CNC Milling Machines
Unique Thermoforming Services
Equipment Rebuilds & Refurbishments
Your Tooling Tailored for Our Machines
unique services
that give our customer the edge
Custom Thermoforming
Star Plastic specializes in custom thermoforming of blisters, clamshells, tray and tray lids to precise customer specifications. Complete design, tooling, and fast turnarounds are only part of the total services we offer.
Unique Materials
We form flocked and metalized material, PET, PLA, PE, PVC, PS and ABS. We can form 7 mil to 70 mil in any color or texture. Special materials can add an extra measure of elegance to your packaging or display and create a more lasting impact.
Quick Turnarounds
The flexibility of our 12 thermoforming machines enables us to turn jobs in a matter of days or hours. It is not uncommon for a customer to call us in a bind and ask us for the job that same day or the next. We can often accommodate these requests.
Low Volume Economies
Our equipment mix and lower set-up times, allows us to run small jobs much more economically than many traditional in-line thermoformers. Off line set-ups can often be performed in minutes allowing multiple jobs to be completed in a single shift.
Use Your Own Tooling
Star Plastic is able to take your existing tooling and tailor it to run on our equipment. This capability is rare among thermoformers, it can mean a substantial savings to avoid the cost of new tooling design and fabrication.
Deep Draw Thermoforming
We're able to form 70 mil high-impact polystyrene, 6-1/2 inches deep and greater for larger, taller display trays and specialty applications. We can also form and inline cut large clamshells for products requiring a deep shell.
Flocked Materials
We stock various flocked materials used for imparting a high sheen or velvety surface texture. These materials add elegance to your packaging or display and create a higher perceived value in the marketplace.
Automated Edge Fold
Our automated (slide blister) edge fold and card insertion machine, offers an environmentally responsible solution with easy source separation and segregation for efficient plastic and paperboard recycling.
Long-run Capabilities
Our larger format machines routinely meet requests for hundreds of thousands and even millions of blisters or clamshells. Running fast equipment on two shifts with inline cutting, we typically are able to meet and surpass our customer's finished part usage requirements.
In-house Tool Design
In house tooling design, CNC prototyping, plus both small and large thermoforming machines coupled with tool size flexibility, mean better economics for our customers. This combination allows us to meet your changing needs and add value to your organization.
Shared Cost Combo Runs
We can combine multiple customers on a single run several times a month. Reducing cost significantly compared to a dedicated tool. The sharing of the set up and operation on a combo run allows you to source your clamshells or blisters in the most economical manner.
Guaranteed Quality
We promise our customers that whatever the challenge or requirement, Star Plastic is committed to your 100% satisfaction—guaranteed. We are a 9001:2015 ISO certified supplier of thermoformed products ready to meet and exceed your expectations.
CapableSmall to Large Sizes
& Quantities
Flexible
Quick-Set-Ups, Combo Runs Stock & Custom
Versatile
Rapid Design & Prototype Same Day Turnarounds
Dependable
40 Years of Providing Unique Packaging Solutions